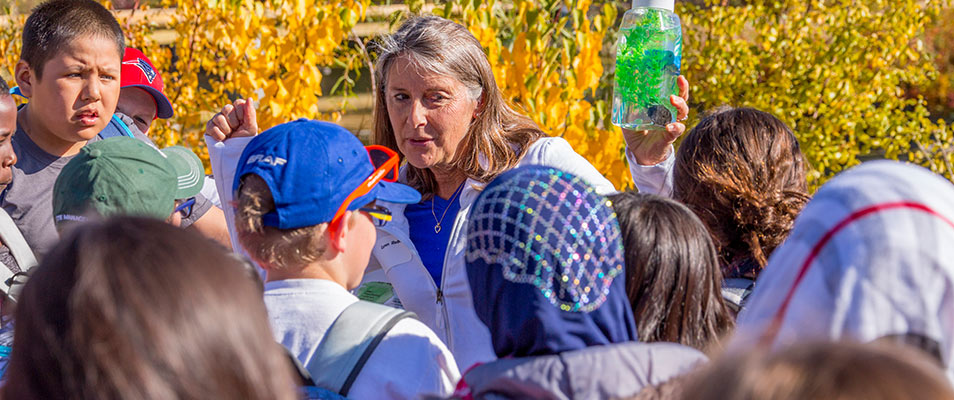 We support innovative educational and training programs that help develop the leaders of tomorrow and enhance employment opportunities and access to employment pathways.
We support programs that provide basic educational skills, including literacy and numeracy, as well as those that improve school attendance and address barriers to employment.
calgary reads
Chevron has had a multi-faceted partnership with Calgary Reads since 2010, which includes the donation of time, money and talent. Calgary Reads supports literacy in Calgary-area schools through programs for students, teachers and parents. Chevron employees have volunteered as tutors and visiting readers, and offered technical skills such as graphic design to the organization. Each year the Calgary office donates thousands of books to the annual Book Drive fundraiser.
chevron learning pathway
The Chevron Learning Pathway is an environmental educational walk in a popular downtown park in Calgary. By travelling along the pathway, visitors can learn how a wetland works and discover meaningful information about wildlife, habitat and water quality. The Chevron Learning Pathway combines two important community objectives: environmental protection and education. Chevron was a founding partner of the Learning Pathway in partnership with Parks Foundation Calgary and the City of Calgary Parks.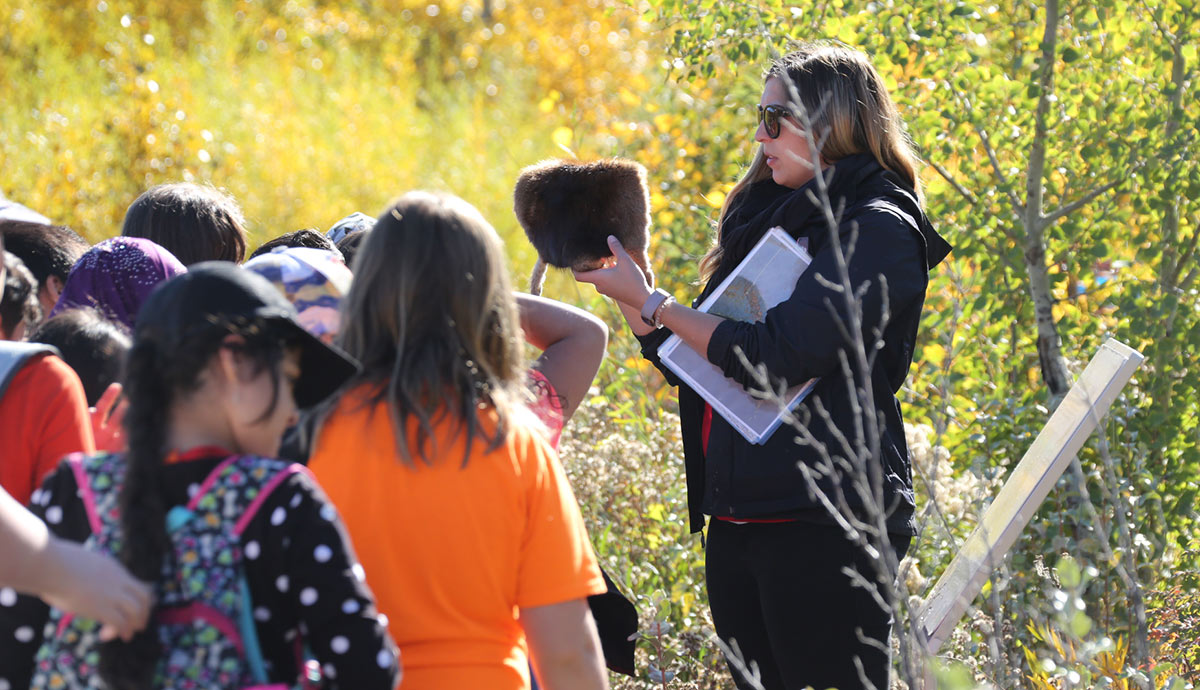 engineering scholarships
Chevron provides a number of scholarships for engineering students at the University of Alberta, and the University of Calgary, for over 40 years. Chevron also sponsors the Chevron Canada Outstanding Student Paper in Seismology through the Canadian Geophysical Union.
university of alberta ESRM program
Chevron Canada has supported the Engineering Safety & Risk Management Program (ESRM) since 2018. This program is the only one of its kind in Canada, and has equipped 911 graduates to date, with the knowledge and skills needed to assess risk, meet high public expectations around risk management, be positive role models in this field, and help to shape and live the culture of safety within an organization.
let's talk science
27 years
of inspiring and engaging children/youth to develop their STEM skills for the future

9.5 million
children, youth, educators and volunteers engaged since 1993
Chevron Canada's partnership with Let's Talk Science is focused on building awareness of STEM-related career opportunities with junior high and high school students. CurioCity, one of a number of Let's Talk Science programs that Chevron Canada supports, provides a free, web-based program filled with career content and exciting STEM resources.
junior achievement aboriginal financial literacy program
Chevron Canada sponsors Junior Achievement of Southern Alberta's Aboriginal Financial Literacy Programs, including "Our Business World", "Economics for Success" and the "High School Business Program" which help Aboriginal youth improve their skills in money management, credit, savings, tax, and insurance.

did you know?
Last year, through the support of Chevron and other partners, The Junior Achievement Indigenous Financial Literacy program delivered 25 programs to over 200 youth in Treaty 7 communities.
Indigenous leadership program - the banff centre
Chevron supports scholarships to over 12 different Indigenous Leadership programs at The Banff Centre. Programs include Strategic Planning, Good Governance, and Leadership Management. Chevron has sponsored leadership scholarships like these at the Banff Centre for more than 35 years. In 2019-2020 students from 27 First Nation communities across Canada were able to participate in these programs through the Chevron scholarship.
Indigenous leadership program attendee
you might also be interested in