We support innovative educational and training programs that help develop the leaders of tomorrow and enhance employment opportunities and access to employment pathways.
We support programs that provide basic educational skills, including literacy and numeracy, as well as those that improve school attendance and address barriers to employment.
calgary reads
Chevron has had a multi-faceted partnership with Calgary Reads since 2010, which includes the donation of time, money and talent. Calgary Reads supports literacy in Calgary-area schools through programs for students, teachers and parents. Chevron employees have volunteered as tutors and visiting readers, and offered technical skills such as graphic design to the organization. Each year the Calgary office donates thousands of books to the annual Book Drive fundraiser.
chevron learning pathway
The Chevron Learning Pathway is an environmental educational walk in a popular downtown park in Calgary. By travelling along the pathway, visitors can learn how a wetland works and discover meaningful information about wildlife, habitat and water quality. The Chevron Learning Pathway combines two important community objectives: environmental protection and education. Chevron was a founding partner of the Learning Pathway in partnership with Parks Foundation Calgary and the City of Calgary Parks.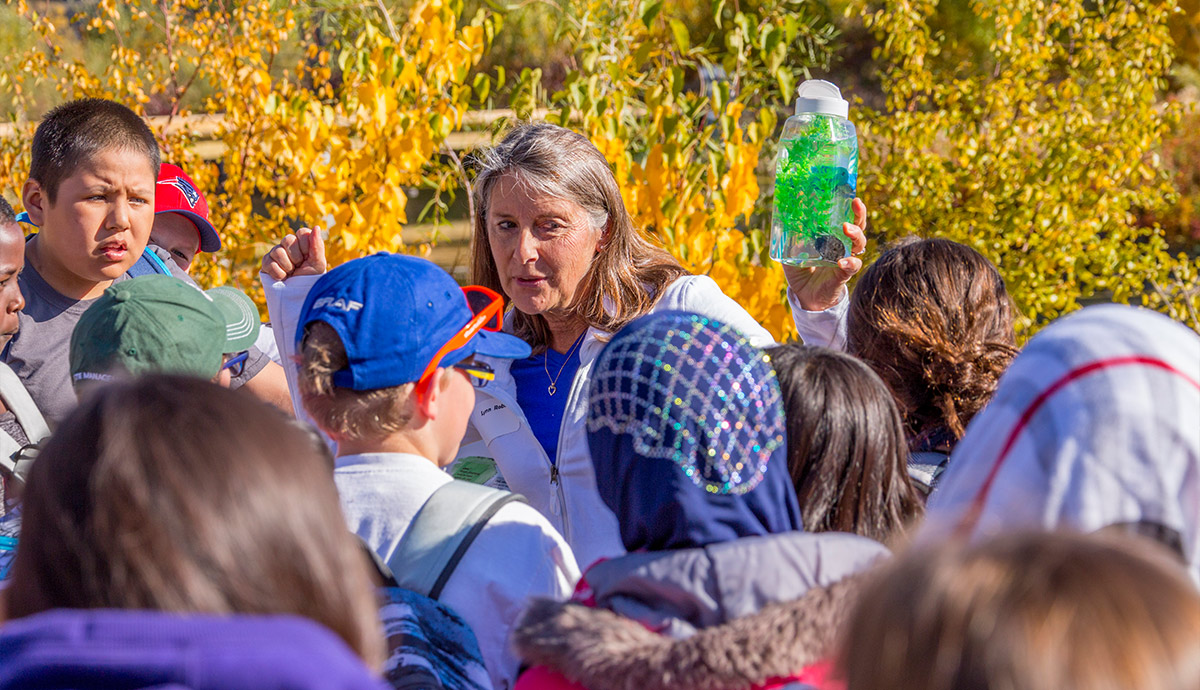 engineering scholarships
Chevron provides a number of scholarships for engineering students at the University of Alberta, University of Calgary and through our University Partnership Program with Memorial University. Chevron also sponsors the Chevron Canada Outstanding Student Paper in Seismology through the Canadian Geophysical Union and has created a scholarship program for students attending Aurora College in the Northwest Territories.
memorial university of newfoundland
Memorial University of Newfoundland joined Chevron's University Partnership Program in 2008. Chevron funds the Chevron Chair in Petroleum Engineering and the Chevron Chair in Reservoir Characterization, and in 2011 committed $2 million in funding for student scholarships and awards over a ten-year period. Many interns, co-op students and new hires come to Chevron Canada from MUN and become valuable members of the Chevron team.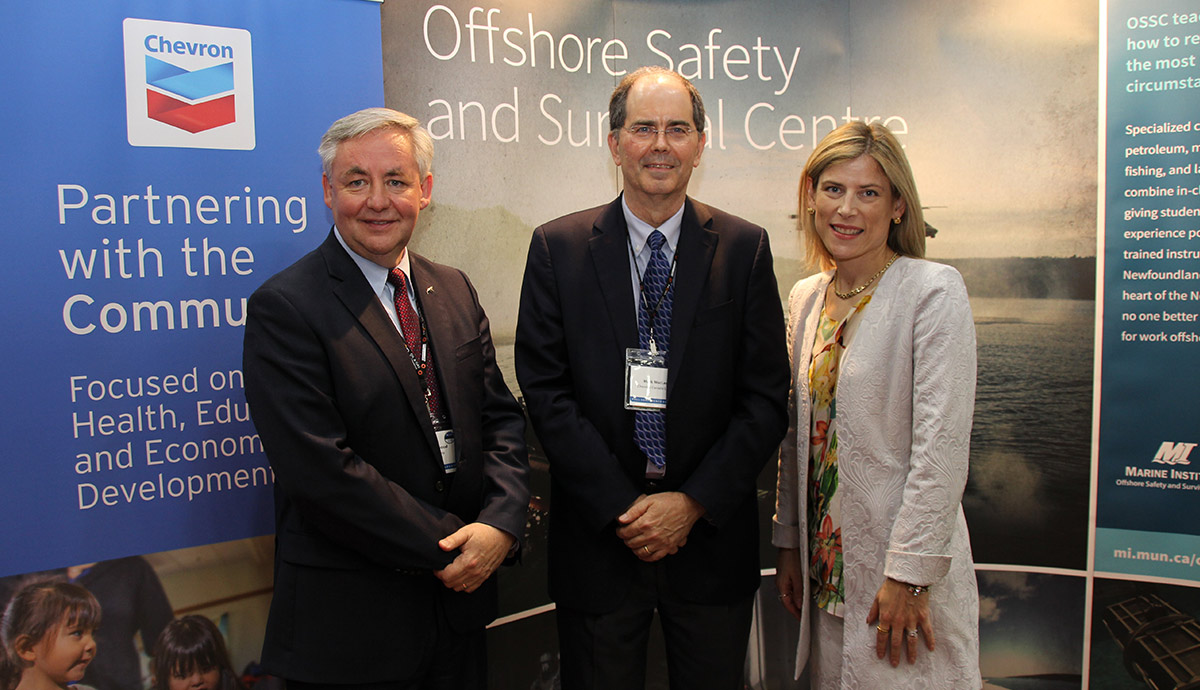 let's talk science
Chevron Canada's partnership with Let's Talk Science is focused on building awareness of STEM-related career opportunities with junior high and high school students. CurioCity, one of a number of Let's Talk Science programs that Chevron Canada supports, provides a free, web-based program filled with career content and exciting STEM resources.
Chevron is also supporting Let's Talk Science's Canada2067 Youth Summits in Vancouver and Calgary. The summits encourage innovative and youth-generated dialogue about STEM education in the future.
25 years
Celebrating 25 years of inspiring and empowering Canadian youth to develop the skills they need.

7 million
Since 1993, Let's Talk Science has engaged over 7 million children, youth, educators and volunteers.
NSERC / chevron industrial chair at the university of calgary
In 2015, Chevron Canada entered into an agreement with the University of Calgary and the Natural Sciences & Engineering Research Council of Canada to establish the NSERC / Chevron Industrial Research Chair in Microseismic System Dynamics. Chevron and NSERC are each contributing $900,000 CDN over five years to fund the chair. The chair is held by Dr. David Eaton, a professor of Geophysics in the Department of Geoscience at the University of Calgary, and an internationally renowned seismologist. The chair is aligned with Chevron's technology research around the increased use of microseismic data to help understand reservoir characterization, and to optimize development of the company's unconventional shale resources in the Horn River/Liard Basins in northeast British Columbia and the Kaybob Duvernay area of Alberta.
junior achievement aboriginal financial literacy program
Chevron Canada sponsors Junior Achievement of Southern Alberta's Aboriginal Financial Literacy Programs, including "Our Business World", "Economics for Success" and the "High School Business Program" which help Aboriginal youth improve their skills in money management, credit, savings, tax, and insurance.

did you know?
The Junior Achievement Aboriginal Financial Literacy program reached more than 375 students in more than 12 Treaty 7 Schools and JA Northern Alberta began a pilot program reaching 134 indigenous students.
indigenous leadership program - the banff centre
Chevron supports scholarships to Indigenous Leadership programs at The Banff Centre. Programs include Strategic Planning, Good Governance, and Leadership Management. Chevron has sponsored leadership scholarships at the Banff Centre for more than 35 years.
indigenous leadership program attendee
HR macmillan space centre "star lab"
Chevron Canada partners with the HR MacMillan Space Centre to bring space and astronomy to life in Northern British Columbia. The HR MacMillan Space Centre's innovative STEM education programs allow students and communities to be inspired by space and the world around them through school and community programs. Hands-on STEM tools and games allow students to explore computational and design thinking – including lunar landing mapping and even mission plans for astronauts!

12,000 students
and 1,500 community members were reached by the space center in 2016
you might also be interested in