education partnerships

supporting educational programs that help students become the leaders of tomorrow
We support innovative educational and training programs that help develop the leaders of tomorrow and enhance employment opportunities and access to employment pathways.
We support programs that provide basic educational skills, including literacy and numeracy, as well as those that improve school attendance and address barriers to employment.
engineering scholarships
Chevron provides a number of scholarships for engineering students at the University of Alberta, and the University of Calgary, for over 40 years. Chevron also sponsors the Chevron Canada Outstanding Student Paper in Seismology through the Canadian Geophysical Union.
university of alberta ESRM program
Chevron Canada has supported the Engineering Safety & Risk Management Program (ESRM) since 2018. This program is the only one of its kind in Canada, and has equipped 911 graduates to date, with the knowledge and skills needed to assess risk, meet high public expectations around risk management, be positive role models in this field, and help to shape and live the culture of safety within an organization.
let's talk science
27 years
of inspiring and engaging children/youth to develop their STEM skills for the future

9.5 million
children, youth, educators and volunteers engaged since 1993
Chevron Canada's partnership with Let's Talk Science is focused on building awareness of STEM-related career opportunities with junior high and high school students. CurioCity, one of a number of Let's Talk Science programs that Chevron Canada supports, provides a free, web-based program filled with career content and exciting STEM resources.
Indigenous leadership program - the banff centre
Chevron supports scholarships to over 12 different Indigenous Leadership programs at The Banff Centre. Programs include Strategic Planning, Good Governance, and Leadership Management. Chevron has sponsored leadership scholarships like these at the Banff Centre for more than 35 years. In 2019-2020 students from 27 First Nation communities across Canada were able to participate in these programs through the Chevron scholarship.
"learning about diversification and sound governance will ensure we make sound, long-term decisions in a time of change"
Indigenous leadership program attendee
you might also be interested in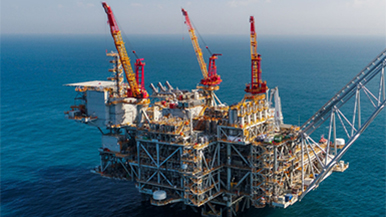 2022 corporate sustainability report
see how we enable human progress around the world pdf opens in new window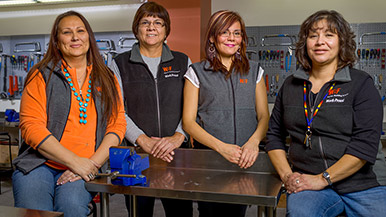 indigenous partnerships
see how we partner with Indigenous communities to deliver high-impact programs