feature

chevron Canada supports food banks across alberta
In recognition of achieving milestone production targets at the Scotford Upgrader in the
Alberta Oil Sands Project (AOSP)
, owner Shell Canada and non-operated partner Chevron Canada Resources have each coordinated a significant food bank donation to help aid those suffering from food insecurity.
"While we celebrated the accomplishment of the 2021 milestone at AOSP, we also recognized that many in the
communities
where we operate have been negatively impacted by the uncertainty of the ongoing COVID-19 pandemic," said Deidre Reid, Corporate Affairs Manager at Chevron Canada. "We wanted to translate this production milestone into a benefit for those in need where we live and work."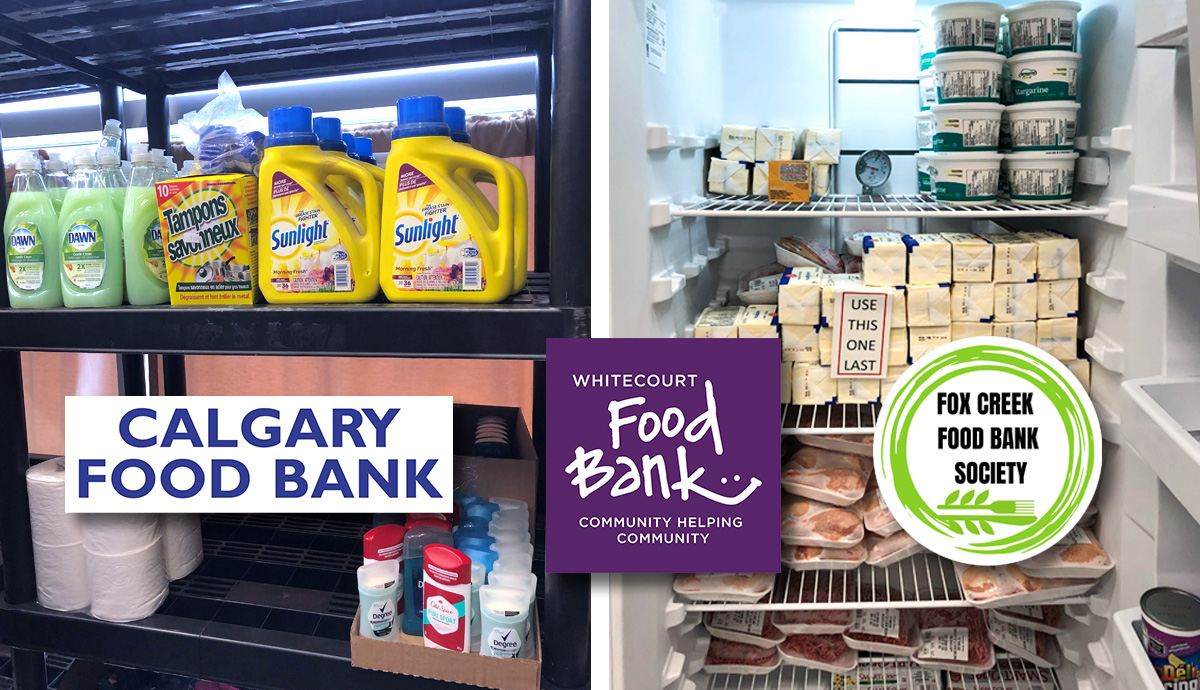 Through the donation, Chevron is supporting the Calgary, Whitecourt, and Fox Creek food banks. Whitecourt Mayor Tom Pickard expressed his appreciation on behalf of the town for Chevron's support to the community, saying "I am overwhelmed with your generous donation to our local food bank. Your generosity is heartwarming."
Food security continues to be a challenge throughout Alberta; according to an internal survey of food bank operators, the number of visits has gone up by more than 20 percent in the last two years. This donation supplements our ongoing employee and community engagement efforts here at Chevron Canada; over the last decade, Chevron employees and retirees have contributed monetary support, volunteer service and even fresh produce through the Chevron Retirees Association volunteer garden to the Calgary Food Bank.
this is the largest donation by
far that we have ever received
Lori Coffey
Whitecourt Food Bank Coordinator
"I have run the Food Bank for 17 years and this is the largest donation by far that we have ever received," says Lori Coffey, Food Bank Coordinator for the Whitecourt Food Bank. "We have never had a company be so kind. This enables us to meet the drastic increase in food insecurity needs within our community this upcoming year with confidence and healthy nutritional hampers."
This donation is only possible through the incredible efforts of the AOSP team and partners, through the work of both the upgrader and the mine.