health partnerships

investing in programs that encourage healthy lifestyles and support community health needs

We invest in targeted programs that address the specific health needs of the community and encourage healthier lifestyles. We contribute to training health workers and providing early childhood support services.
In Canada, Chevron supports a number of programs including:
local hospital support
We are helping to improve regional health care in the Fox Creek, Whitecourt, Alberta area, by providing training opportunities for local staff, as well as funds to purchase upgraded or specialized equipment to meet community health care needs. Training opportunities include Non-Violent Crisis Intervention, Advanced Cardiac Life Support, Emergency Nursing Pediatric Care and Trauma Nurse Core Certification.
fox creek fire hall
In times of crisis, we know the men and women of the Fox Creek Fire Department are ready to respond when called. That's why we're proud to support the Fire Hall with contributions toward essential equipment costs.
local food bank support
Access to healthy, affordable food, is a challenge for many communities. Chevron Canada supports several local food banks (Calgary Food Bank; Community Food Sharing Association of Newfoundland and the Fox Creek Food Bank), in the areas we operate, through corporate donations, as well as employee team fundraising campaigns.
nordic trail club
We understand the importance of investing in projects and programs that help deepen a sense of community. In 2014, Chevron provided financial support and donated tools, equipment, and volunteer time to help build the Fox Creek Nordic and Trail network, located on the west side of Fox Creek. In 2015, Chevron contributed to the completion of the next phase of the trail. This trail system significantly bolstered recreation opportunities in the area and can be enjoyed throughout every season.
you might be interested in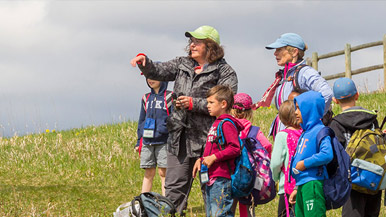 education partnerships
see how we support innovative educational and training programs