We invest in targeted programs that address the specific health needs of the community and encourage healthier lifestyles. We contribute to training health workers and providing early childhood support services.
In Canada, Chevron supports a number of programs including:
chevron tooth trolley
The Chevron Tooth Trolley is a creative dentistry program that provides an important, and fun, dental health service to school-aged children in Vancouver and Burnaby, British Columbia. The Chevron Tooth Trolley picks up children and their parents from their local schools, and takes them to the Vancouver Community College (VCC) dental clinic, where they receive free teeth cleaning and check-ups while also learning about the importance of dental hygiene. The program also provides a fun and valuable learning experience for VCC dental students, as they provide dental services to approximately 250 local children throughout the course of the Tooth Trolley week.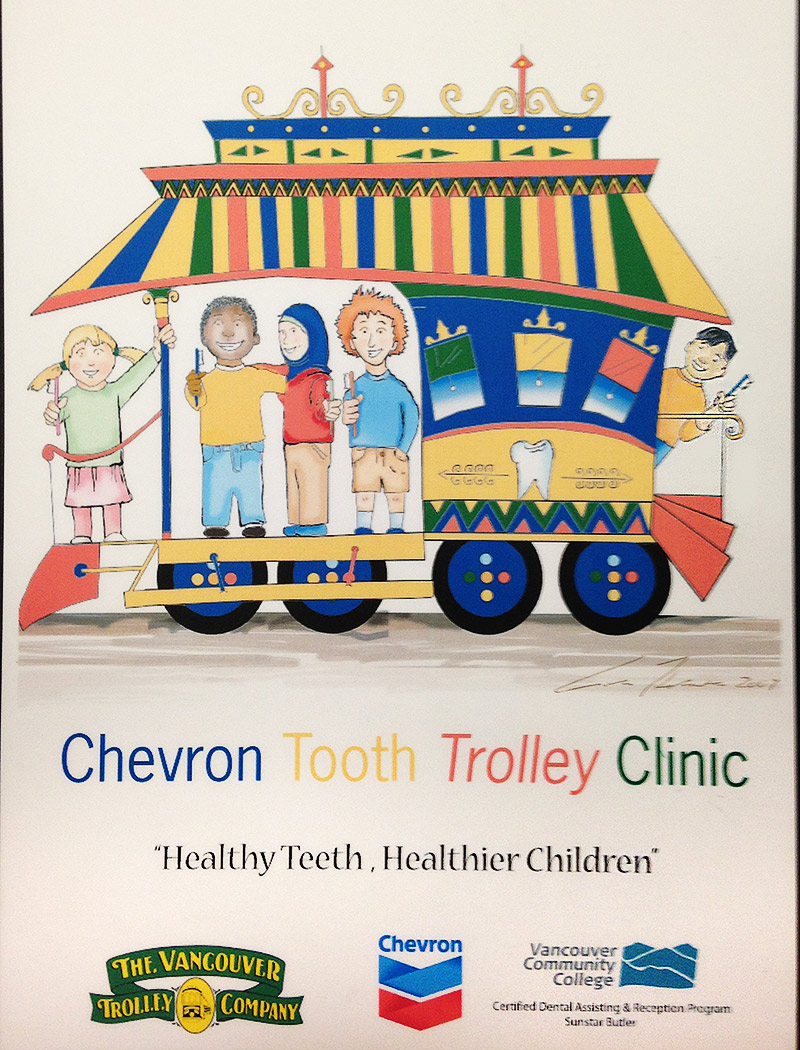 friends of fox creek hospital society and fox creek hospital
Chevron is helping to improve regional health care by providing training opportunities in Non-Violent Crisis Intervention, Advanced Cardiac Life Support, Emergency Nursing Pediatric Care and Trauma Nurse Core Certification. Chevron Canada has also provided donations to the hospital for equipment and facility upgrades.
fox creek nordic & trail
Chevron has been proud to partner with the Fox Creek Nordic and Trail Club since they became a registered society in 2013. Our support for trail-building, bridges and maintenance equipment has helped the club create a world-class multi-use trail system that provides opportunities for year-round physical activity to improve fitness and mental health, while also creating a sense of community. In addition, our employees demonstrate their pride in the trails by volunteering their time for trail maintenance days.
terrace district community social services
Chevron Canada has partnered with the Terrace District Community Social Services (TDCSS) to launch a youth drop-in centre as part of TDCSS' youth engagement strategy. In addition to a warm, safe place for youth to gather, TDCSS offers homework assistance, nutritious and budget-friendly cooking classes and hosts a popular movie night…complete with popcorn! Most importantly, the centre provides youth the opportunity to connect with other TDCSS health and social service programs.