Chevron Canada has been exploring for new sources of energy offshore Atlantic Canada for more than 40 years. In 1979, the company discovered the Hibernia Field. This major discovery was the catalyst that launched Newfoundland and Labrador's offshore energy industry.
hibernia
Chevron Canada holds a 26.9 percent nonoperated working interest in the Hibernia Field that comprises two key reservoirs, Hibernia and Ben Nevis Avalon (BNA). Chevron Canada also has a 23.7 percent nonoperated working interest in the unitized Hibernia Southern Extension (HSE) areas of the Hibernia Field that have been developed with a subsea tieback to the Hibernia Platform.
Cutting-edge, cost-effective technologies are employed at the Hibernia Field, including wells that reach up to 4.5 miles (7.2 km) in length and are drilled to a depth of almost 13,000 feet (3,960 metres). The production platform also has been specially built to withstand impacts from large icebergs that can be found in the production field. Average net daily crude oil production in 2020 was 23,000 barrels.
hebron
Chevron Canada holds a 29.6 percent nonoperated working interest in the Hebron Field, which includes a concrete, gravity-based platform with a design capacity of 150,000 barrels of crude oil per day. Following eight years of project engineering and construction, crude oil production was initiated at the Hebron Field in November 2017.
In 2020, total daily crude production continued to ramp up during the year, averaging 41,000 barrels. A total of 20 wells were online by the end of 2020. The operator has estimated the field will produce more than 700 million barrels of oil over its anticipated 30-year economic lifespan.
flemish pass basin
Chevron Canada holds a 25 percent nonoperated working interests in EL 1145, EL 1146 and EL 1148, as well as a 40 percent nonoperated working interest in EL 1149. These nonoperated licenses hold 680,615 net acres (2,754 sq km).
you might also be interested in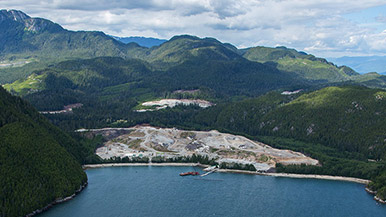 kitimat LNG project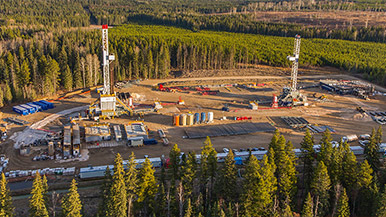 kaybob duvernay program