project updates
september 2018
Chevron received regulatory approval for the 2-21 site in September 2018, and commenced lease construction September 19, 2018. Chevron plans to drill the initial two wells in December 2018.
previousupdates
questionsorfeedback

questions or feedback
If you would like to get in touch with us about Chevron Canada's operations in the Kaybob Duvernay area, please contact our office in Whitecourt.
4104 Kepler St.
Whitecourt, AB T7S 0A3
Telephone: +780-396-2600
Email: CBUCommunity@chevron.com
chevron canada limited announces kaybob duvernay development program
Calgary, Alberta, Nov. 6, 2017 – Chevron Canada Limited (Chevron) announced today it is moving into development on a portion of its leaseholdings in the Kaybob Duvernay area of west-central Alberta. The decision follows a successful three-year appraisal program by Chevron.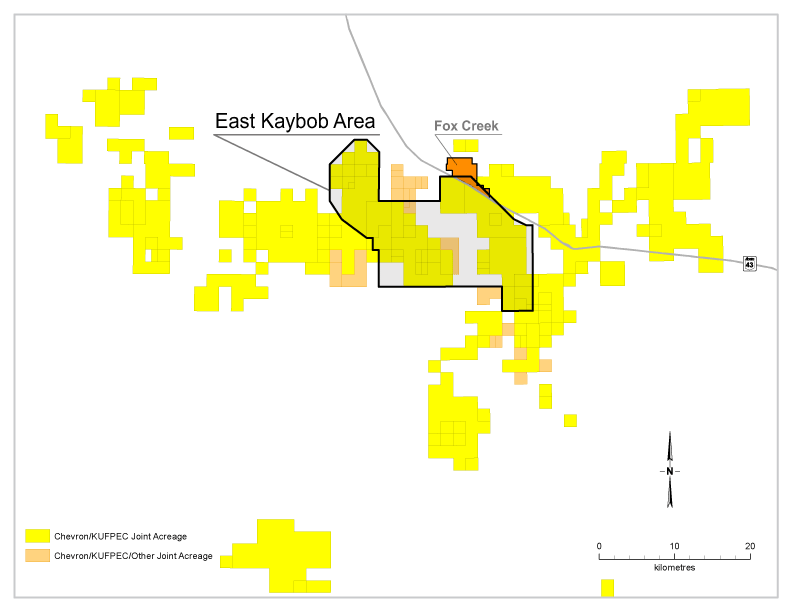 you might also be interested in