exploration

continuing a proud history of finding and developing new sources of energy for more than eight decades
developing vital energy resources
Chevron Canada has a proud history of exploration success. Over the past eight decades we have made numerous oil and natural gas discoveries in Western Canada, offshore Atlantic Canada and in the Northwest Territories. Today, we are continuing our quest to find and develop new sources of energy to fuel human and economic progress and prosperity in Canada and around the globe.
atlantic Canada
Chevron Canada holds a 25 percent nonoperated working interests in EL 1145, EL 1146 and EL 1148 and a 40 percent nonoperated working interest in EL 1149. These nonoperated licenses hold 680,615 net acres (2,754 sq km).

discovery
In 1979, Chevron Canada discovered the Hibernia Field, kickstarting the offshore energy industry in Newfoundland and Labrador.
first oil
In 1997, crude oil production is achieved from the Hibernia Field.

1 billion
In December 2016, the Hibernia Field produced its one billionth barrel of crude oil.
beaufort sea
Chevron Canada has been exploring for hydrocarbons in Northern Canada since the 1950s.
Chevron Canada holds interests in more than 15 Beaufort Sea and Mackenzie Delta significant discovery licenses (SDLs), including a 40 percent nonoperated interest in the offshore Amauligak discovery. Chevron Canada retains a majority interest in one Beaufort Sea exploration license, EL 481.
In 2012, Chevron Canada conducted a 3-D marine seismic program covering this license, capturing approximately 3,700 sq km of data, the largest survey ever recorded in the Canadian Beaufort Sea. The survey was conducted without any safety or environmental incidents.
you might also be interested in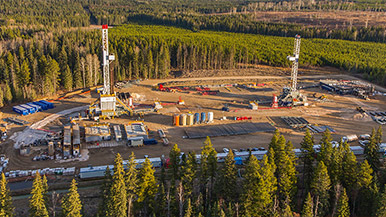 kaybob duvernay program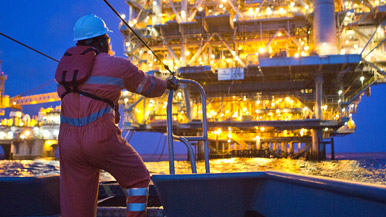 our global exploration story
we're helping meet the world's growing demand for energy opens in new window