feature

glenbow community day attracts thousands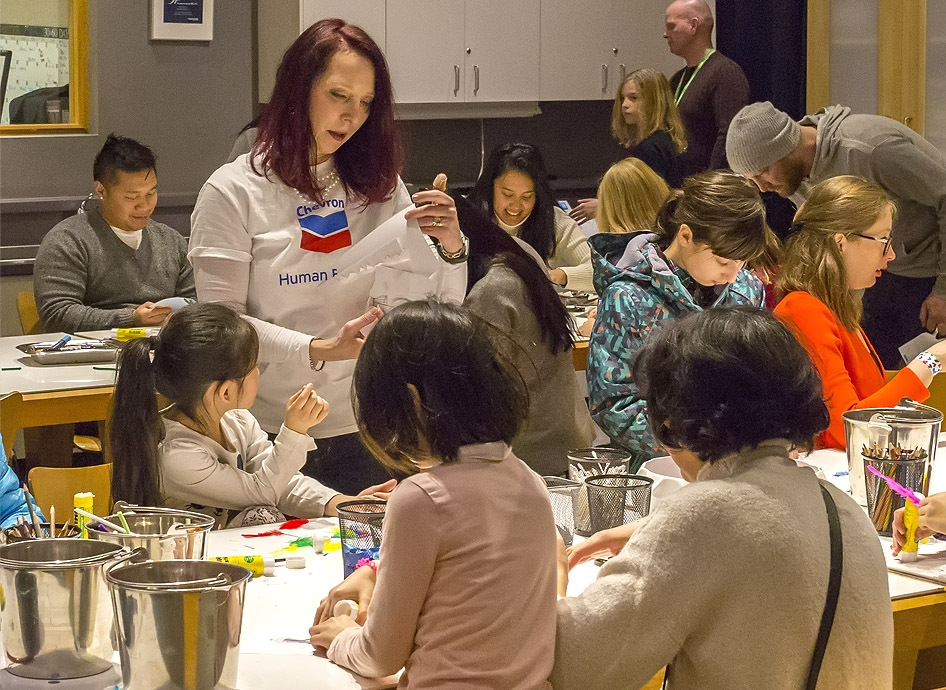 4,400
people visited the Glenbow on Community Day
18
chevron volunteers attended together with students from Sir Winston Churchill High School and Glenbow staff
6
consecutive years of celebrating the community
Art is often referred to as a unifier; transcending cultural and language barriers, provoking discussion and sparking collaboration. Art brings us together, so to celebrate community, the Glenbow Museum, in partnership with Chevron Canada, opened its doors on Sunday, March 3, 2019 for the sixth annual Community Day.
Over 4,400 people – a record attendance at the Glenbow – took part in Community Day experiencing everything the museum has to offer with all entry fees waived: internationally renowned exhibits, incredible art collections, and fun activities for the whole family.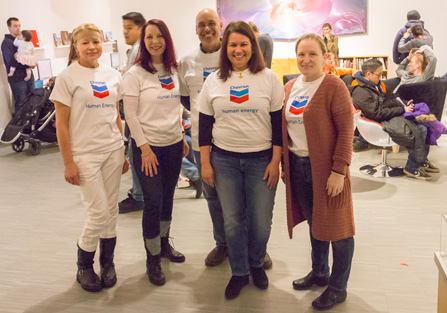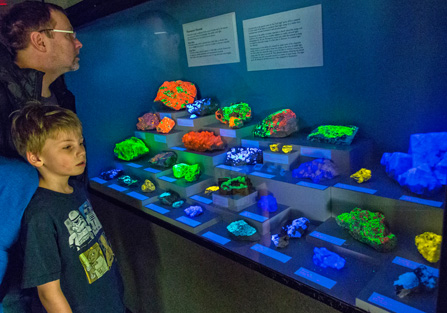 There was never a dull moment for visitors who stopped in during their visit to the Glenbow Museum School and Discovery Room. Taking inspiration from the current exhibits, kids of all ages participated in an art scavenger hunt, created altered identity portraits, designed found-object fashion, and collaborated to create a colourful scalloped ball gown.
"It's satisfying to see the number of families who come for Community Day. We love to see kids in the museum, especially in the Open Minds classroom there," said Lorelei Piotto, team lead, Social Performance at Chevron Canada. Piotto noted the number of children with journals in hand, taking time to observe and engage in the various exhibits. "Until you go to the Glenbow and see the incredible variety of exhibits and art housed there, it's hard to imagine it. Community Day is a great opportunity to experience the museum in its entirety. We often see a lot of first-time visitors on Community Day and it's exciting to see people interested."
Glenbow and Chevron Canada co-created Community Day in 2014 following a devasting flood in Calgary the previous year. As the city recovered, there were multiple initiatives to bring people back into the highly impacted downtown core. Community Day offered free admission to Calgarians to visit the Glenbow Museum and the response was overwhelming, inspiring an annual tradition. Since its inception, over 20,000 people have attended Community Day, making it the busiest day at the museum.
Chevron Canada's relationship with the Glenbow stretches back over four decades, with strong ties between the two organizations including the sponsorship of the Chevron Open Minds Museum School. In 2018, Chevron Canada was recognized as a Glenbow fellow for its longstanding relationship with and contributions to the museum.