feature

Fox Creek Greenview multiplex unveils chevron aquatic centre
Residents of Fox Creek are justifiably proud of their proximity to world-class outdoor recreational opportunities such as camping, fishing, snowmobiling and hunting – to name just a few of the many fresh-air pursuits available on their doorstep.
Now, the 2,000 residents of this west-central Alberta town, 260 km northwest of Edmonton, have another reason to be proud: the opening of a new world-class recreational facility, a first for the community.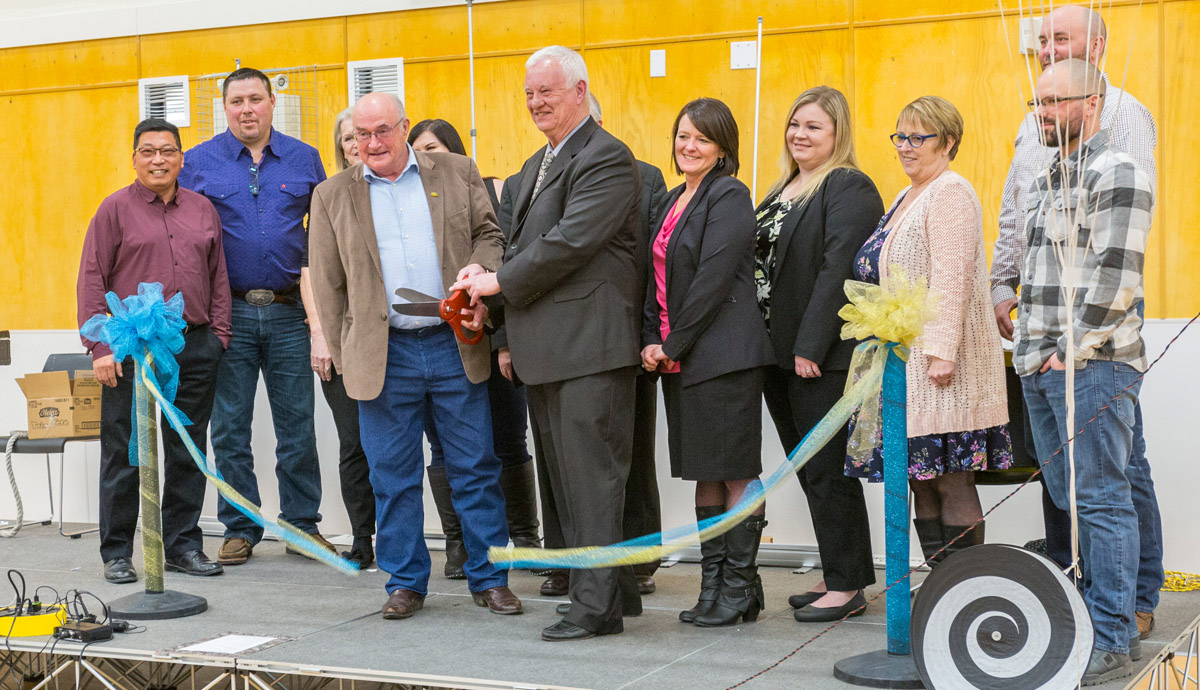 On February 23, the Town of Fox Creek hosted an official grand opening of the Fox Creek Greenview Multiplex. The multiplex – a partnership between the Town of Fox Creek, M.D. of Greenview and corporate sponsors – includes the Chevron Aquatic Centre, Pembina Arena, Shell Fieldhouse and civic services.
"The Fox Creek Greenview Multiplex, with the inclusion of the Community Resources Centre, has helped us reach our dream, become the centre of our town, and the envy of neighbouring communities," said Mayor Jim Hailes, Town of Fox Creek. "It's the best thing that's ever come to Fox Creek."
Chevron recognizes that its business success is tied to the prosperity of the communities where it has operations. In Fox Creek, Chevron Canada has been a part of the community for over 50 years. In 2011, Chevron Canada commenced its exploration program in the liquids-rich Duvernay resource play in west-central Alberta, subsequently moving into an appraisal program in 2014 and initial development in 2018. Chevron Canada continues to grow its operations in the region.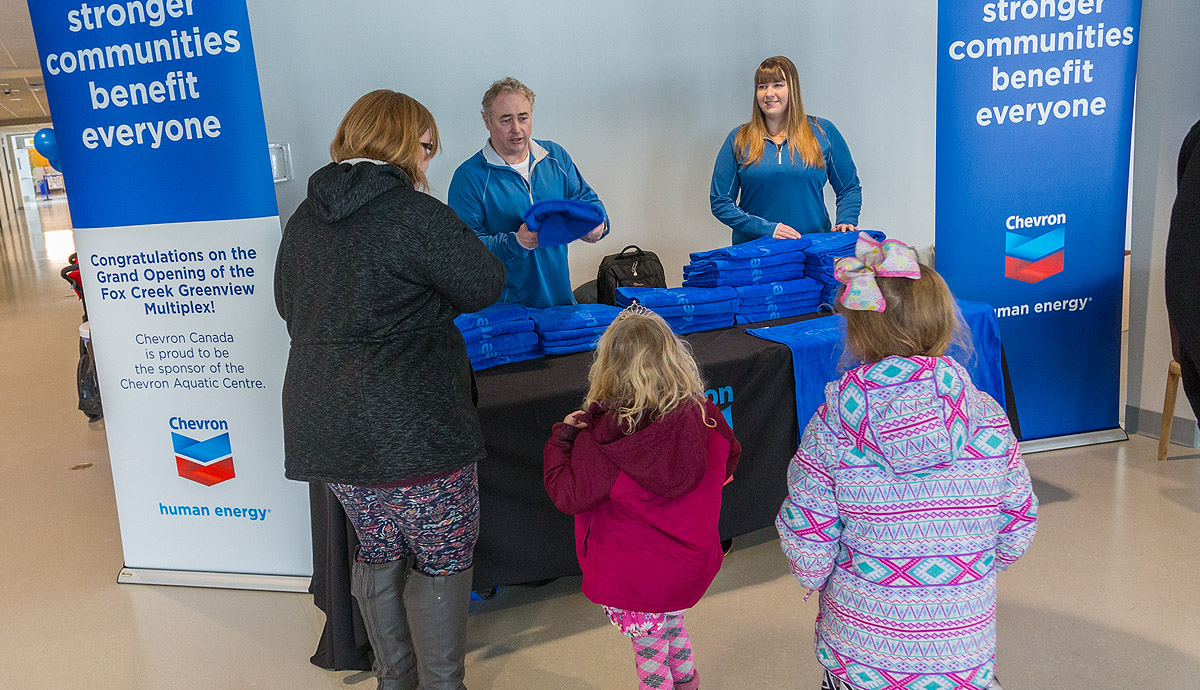 "At Chevron, we believe that strong communities benefit everyone," said Chris Mazerolle, vice president, operations and business services, Chevron Canada. "Opportunities for people to come together and share experiences is foundational for building and strengthening community bonds. It's initiatives like the multiplex that help to improve a community's well-being, which is at the core of our social investment practices."
Chevron contributed $250,000 towards the Fox Creek Greenview Multiplex. The Chevron Aquatic Centre – complete with a swimming pool, lazy river, hot tub and sauna – will offer swimming and lifesaving lessons as well as recreational enjoyment.