feature

Kitimat LNG showcases community partners
Way to go, Kitimat!
Chevron Canada and Woodside Energy, co-venturers in the Kitimat LNG Project, wish to thank the nearly 1,000 people who attended the community appreciation open house and barbecue on June 5.
Chevron and Woodside held the open house to thank the local community for their continued support for the Kitimat LNG Project and also to celebrate local community partners and non-profit organizations.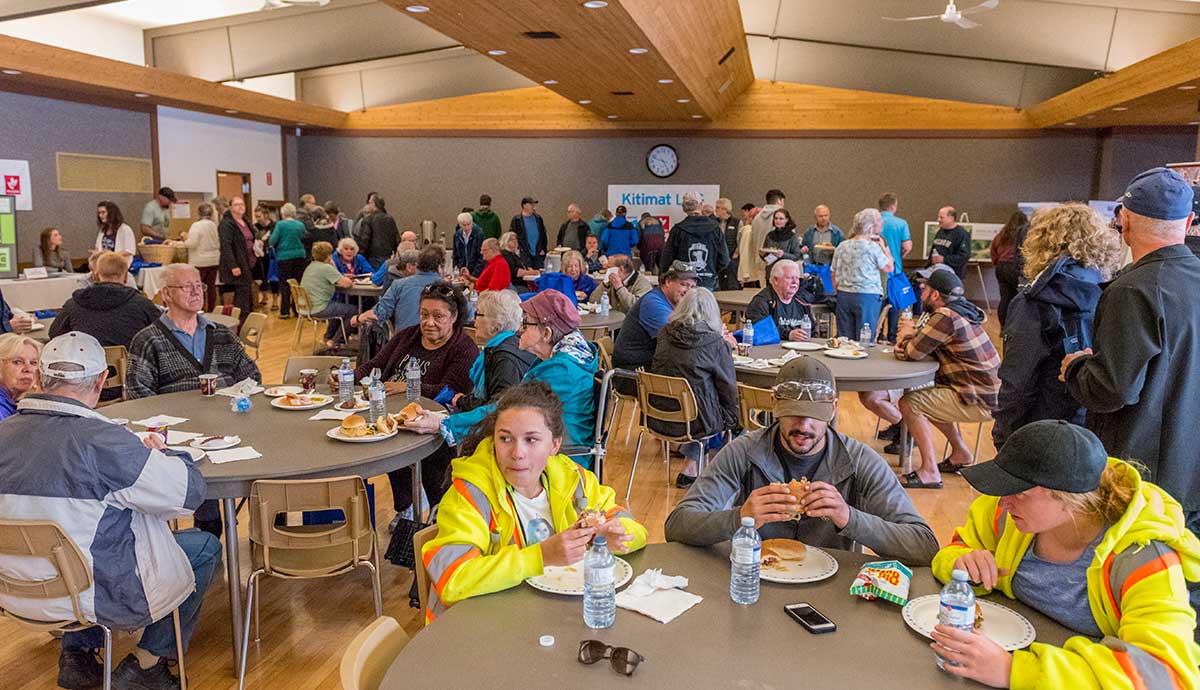 Ten groups participated in the afternoon event, showcasing the wide variety of services that Kitimat-based non-profits provide to the community. A big thank you to the following participating organizations:
Tamitik Status of Women
Kitimat Community Foundation
Kitimat Community Development Centre Society
Kitimat Understanding The Environment
Kitimat Fire Local 1304 "Charitable Society"
Kitimat Community Humane Society
Kitimat Valley Institute
Kitimat Age-Friendly Community
Royal Canadian Marine Search and Rescue Station 63 Kitimat
Kitimat Search and Rescue
Sandra Bovingdon, Kitimat LNG community liaison, said the community partners made the open house a huge success.
"The response from the community partners, not only at the event but afterward, was that it was a truly great event and they were very thankful for the opportunity to attend and have displays," Bovingdon said. "It was really nice to see the community come together and learn more about the non-profits that make Kitimat such a wonderful community."
A big thank you also to the Kitimat Fire Fighters Local 1304 Association, whose members expertly prepared five-alarm burgers, hot dogs, veggie-dogs and beef-on-a-bun. The 950 guests did not leave hungry.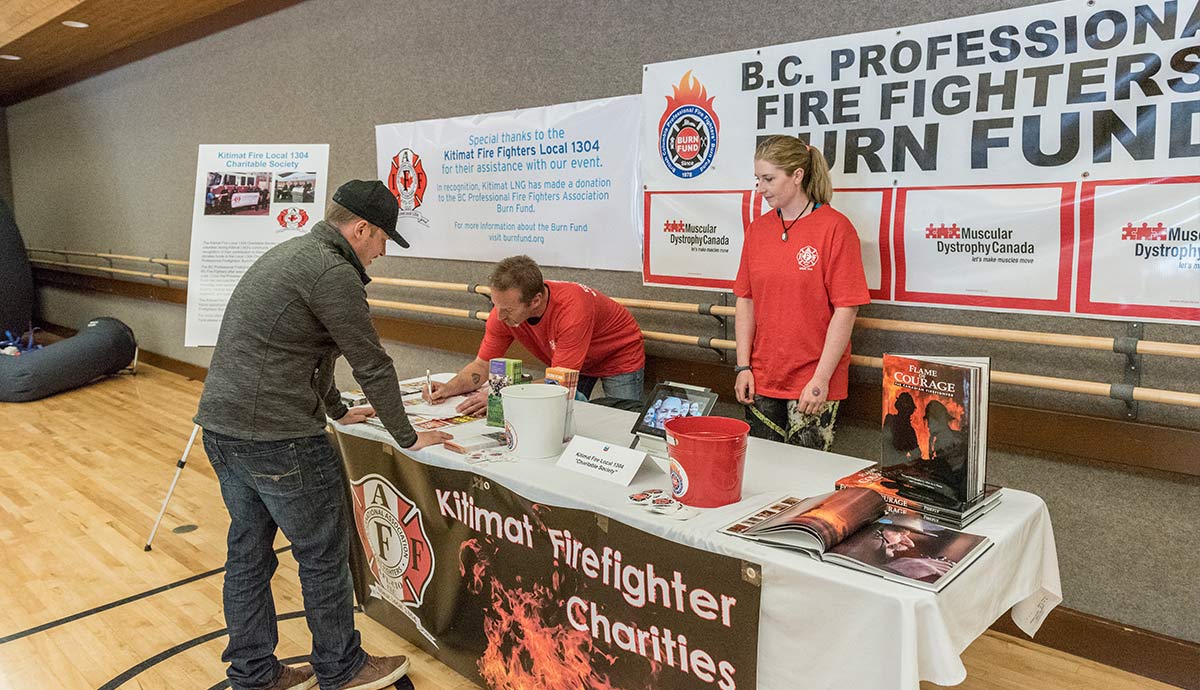 Another highlight of the event was the HR MacMillan Space Centre's popular Starlab. Families enjoyed the Starlab portable planetarium, coding and Mars landing-vehicle science activities as kids built their knowledge in STEM (science, technology, engineering and math).
"The Starlab is always a big hit," said Deidre Reid, senior social performance advisor for Chevron Canada. "Not everyone has the opportunity to travel to Vancouver to visit the Space Centre in person, so we were pleased to bring in the Starlab team to Kitimat."
learn more about our community partners