news

chevron learning pathway reopens to the public following extensive restoration work
Four years after being devastated by floodwaters from the Bow River, and following several years of extensive restoration work, the Chevron Learning Pathway in downtown Calgary is once again welcoming visitors to this innovative urban wetland environment.
The reopening of the award-winning educational pathway on the east end of Prince's Island Park was celebrated at a special event September 28, involving partners Chevron Canada, The City of Calgary, the Parks Foundation Calgary, along with eight environmental partners and students from Penbrooke Meadows School.
Chris Mazerolle, Chevron Canada's general manager of Operations & Business Services, thanked the City of Calgary Parks department for their efforts in repairing the flood damage.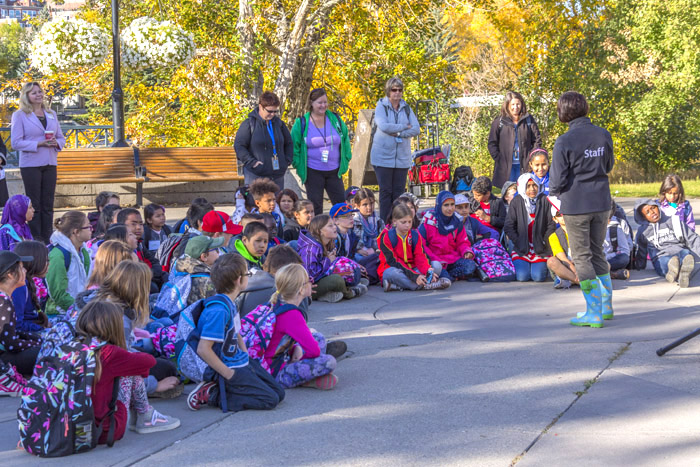 During the June 2013 disaster, the entire east end of Prince's Island Park was submerged. A thick layer of silt from the river was deposited on the island and much of the infrastructure was damaged or washed away.
Since the flood, new bridges have been built, debris and sediment removed, the pathway re-gravelled and new interpretative signage installed.
"Today Calgarians can once again enjoy this environmental, recreational and educational resources in the heart of Calgary," said Anne Charlton, Parks director for The City of Calgary.
Mazerolle told the school children it was fitting that they were at the reopening, since the pathway was created in 2003 as a way to educate people of all ages about the importance of protecting and caring for Calgary's natural environment.
"This specially constructed wetland is a real-life example of how natural processes can be used to safely remove pollutants from storm water runoff in urban areas," he said. "This wetland is helping to keep the Bow River clean so that it can continue to support health wildlife habitat, provide a source for safe drinking water, and promote a wide range of recreational use."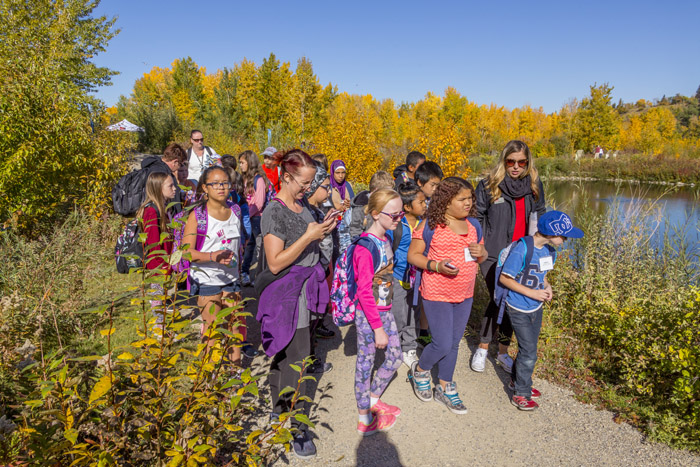 chevron learning pathway fast facts
It is a specially constructed wetland and educational pathway situated on the east end of Prince's Island Park in downtown Calgary.
The pathway was officially opened on June 25, 2003.
It was made possible through a partnership involving Chevron Canada, The City of Calgary, Parks Foundation Calgary, the Alberta Conservation Association, Bow River Basin Council, Canadian Water Resources Association, Ducks Unlimited Canada, Nature Conservancy Canada, Calgary River Valleys, RiverWatch Rafting, and Trout Unlimited Canada.
The wetland and pathway are designed to educate and engage visitors on the importance of urban storm water management.
The wetland helps to prevent contaminants in storm water runoff from entering the Bow River. In the summer, it removes 90 percent of sediments and nitrogen and 75 percent of phosphorous, and in the winter it helps buffer road salt to make it less harmful.