feature

calgary non-profits build capacity through the transform your story fund
Chevron Canada and Propellus are celebrating another successful year of partnership with The Transform Your Story Fund (TYSF) – an innovative program that has provided assistance to nearly 40 non-profit organizations over the past three years.
The Transform Your Story Fund was launched in July 2014 as a pilot to help build capacity in Calgary-based nonprofit organizations in the critical areas of strategic management, leadership, governance and fund development. Through the program, Propellus and Chevron aimed to strengthen non-profits by providing the necessary resources to transform their team, their organization and, ultimately, their community.
In 2014, six non-profits received access to consulting services, training and organizational reviews administered by Propellus. Based on the pilot's success, Chevron increased funding in 2015 to allow the program to double in size, and in 2016 10 organizations were selected for funding.
On March 14, Chevron and Propellus hosted the participating nonprofits at an annual celebration event, where they shared their stories of positive transformation.
Shelly Dubois, board member of the Helping Families Handle Cancer Foundation, told attendees her grassroots organization has charted a new direction for future growth, thanks to the funding and support received through the Transform Your Story Fund.
"Financial assistance for families facing cancer is huge, and we needed to plan not only to assist local families but families within the province of Alberta and beyond," said Dubois. "Now that we have a strategic plan, we have a clearer vision of what areas needed to be addressed and what areas needed to be expanded upon."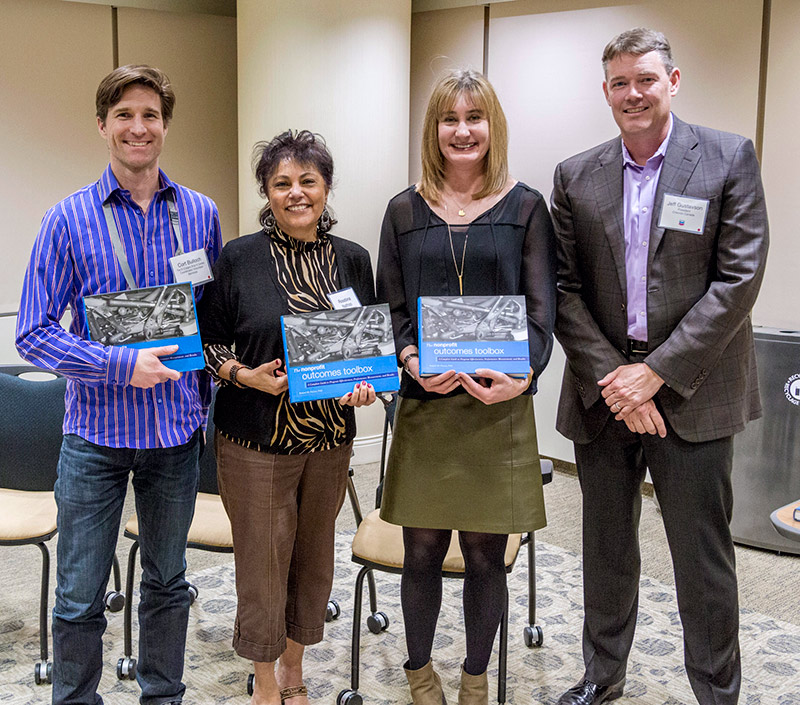 Jeff Gustavson, president of Chevron Canada, said the Transform Your Story Fund is helping to ensure the sustainability of Calgary non-profits by providing them with the support to strengthen themselves from within.
"Growing capacity and capability is so important . . . it's something that really adds value in the longer term," Gustavson said, praising the participants for taking on this difficult task.
about the transform your story fund
Many of Alberta's non-profit organizations turn over more than half of their staff each year, making recruitment and retention of talent one of the most important issues they face. Propellus and Chevron Canada created the Transform Your Story Fund to address this chronic problem toward an overall objective of building capacity in non-profit organizations.
The following organizations participated in the Transform Your Story Fund in 2016:
how to apply
The Transform Your Story Fund invites Calgary non-profits to apply for funding to assist them in projects associated with governance, people engagement, leadership and fund development. Propellus subject matter experts will meet with applicants to discuss how to best support the non-profit, and the Transform Your Story Fund will pay for the necessary training and consulting services.
The 2017 Transform Your Story Fund application process opens May 1. If you volunteer with a non-profit that you think could benefit from capacity-building consulting services, encourage them to apply by contacting Lori DeLuca for an initial conversation. The application deadline is July 31, 2017 and the TYSF recipients will be chosen by mid-August. For more information, visit Propellus.