chevron's history in Canada

a pioneer in the development of Canada's energy industry

In 1938, a small field party from the Standard Oil Company of California arrived in southern Alberta in a quest to find oil in this largely unexplored frontier region.
From this modest beginning arose Chevron Canada, a pioneering company whose people have made numerous large-scale oil and gas discoveries, contributed in many important ways to the technological advancement of our industry, and have supported the economic progress and prosperity of Canada through more than 2 billion barrels of legacy production.
Today, Chevron Canada has interests in oil sands projects and liquids-rich shale gas acreage in Alberta; exploration, development and production projects offshore Newfoundland and Labrador; and exploration and discovered resource interests in the Beaufort Sea region of the Northwest Territories.
upstream operations – 75th anniversary videos
In 2013, Chevron Canada celebrated its 75th anniversary of continuous upstream operations. These four videos showcase our proud history, pioneering spirit, people and values.
chevron british columbia downstream assets
On September 30, 2017, Chevron Canada Limited (CCL) sold its downstream fuels business to Parkland Fuel Corporation. The sale included the Burnaby Refinery as well as Chevron retail and commercial fueling operations in British Columbia and Alberta. Chevron Canada and its predecessor companies had operated the refining and marketing business in British Columbia since 1935.
Following the sale, the Chevron brand remains at retail, cardlock and marine fueling locations in British Columbia and Alberta under a branded marketer agreement with Parkland.
related information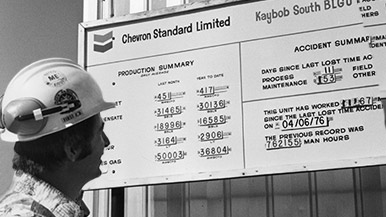 our storied history in Canada
Explore with our 75th anniversary photo book pdf opens in new window
work with us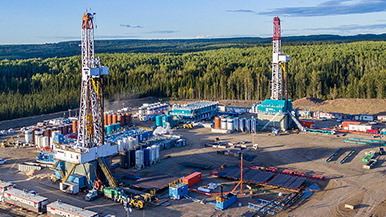 our businesses