indigenous partnerships

partnering with communities to deliver high-impact programs
Chevron Canada is committed to partnering with Indigenous communities where we operate to build an understanding of each other's aspirations and concerns. Together, we work to identify opportunities for investment and collaboration. Accordingly, we have a range of programs designed to focus on health and wellness, culture, education, heritage protection and economic development.
Chevron supports activities and events that celebrate Indigenous culture and heritage including Jamborees, Pow Wows, and Treaty Day celebrations in our areas of operation.
We were also proud to support a Traditional Land Use study at Sturgeon Lake Cree Nation to help preserve the written and oral history of the Nation's deep connection to their lands.
leadership development through sport
We have been proud to partner with Spirit North since 2017 to connect Indigenous youth to sport, play, the outdoors and the land. Through these connections, children are empowered to learn, grow, thrive and eventually contribute to the health, strength and vibrancy of their communities.
In 2020-2021, despite the enormous challenges presented by the COVID-19 pandemic, Spirit North reached 2,700 youth across 40 communities through more than 950 in-school sessions and more than 330 after-school events. Spirit North continues to work toward their goal of supporting 10,000 youth by 2025.
regional support for health
We are helping to improve regional health care in Fox Creek, Whitecourt, and surrounding area by providing training opportunities for staff at regional health centers in both towns, as well as funds to purchase upgraded or specialized equipment to meet community health care needs.
local educational program support
Our educational partners demonstrated exceptional agility and innovation in the face of the COVID-19 pandemic by adapting programing to online delivery. Going forward, many of the learnings & enhancements gained from shifting to online program delivery will be leveraged towards an inclusive hybrid program delivery model.
Chevron Canada provides funding to the Sturgeon Lake Cree Nation to support music, science and math programs.
telus world of science
Chevron Canada sponsors the TELUS World of Science Edmonton's, "Science In Motion Program" which provides a variety of science based outreach educational programs for Grades K-9 in Northern Alberta.
"Thank you for all of the fun in the telus world of science program that well did as a group online, my favorite part was the fingerprint page where we had to guess what type of fingerprint it was and who did the crime. I know it was a fake crime but it was still really fun."
Student
Fox Creek School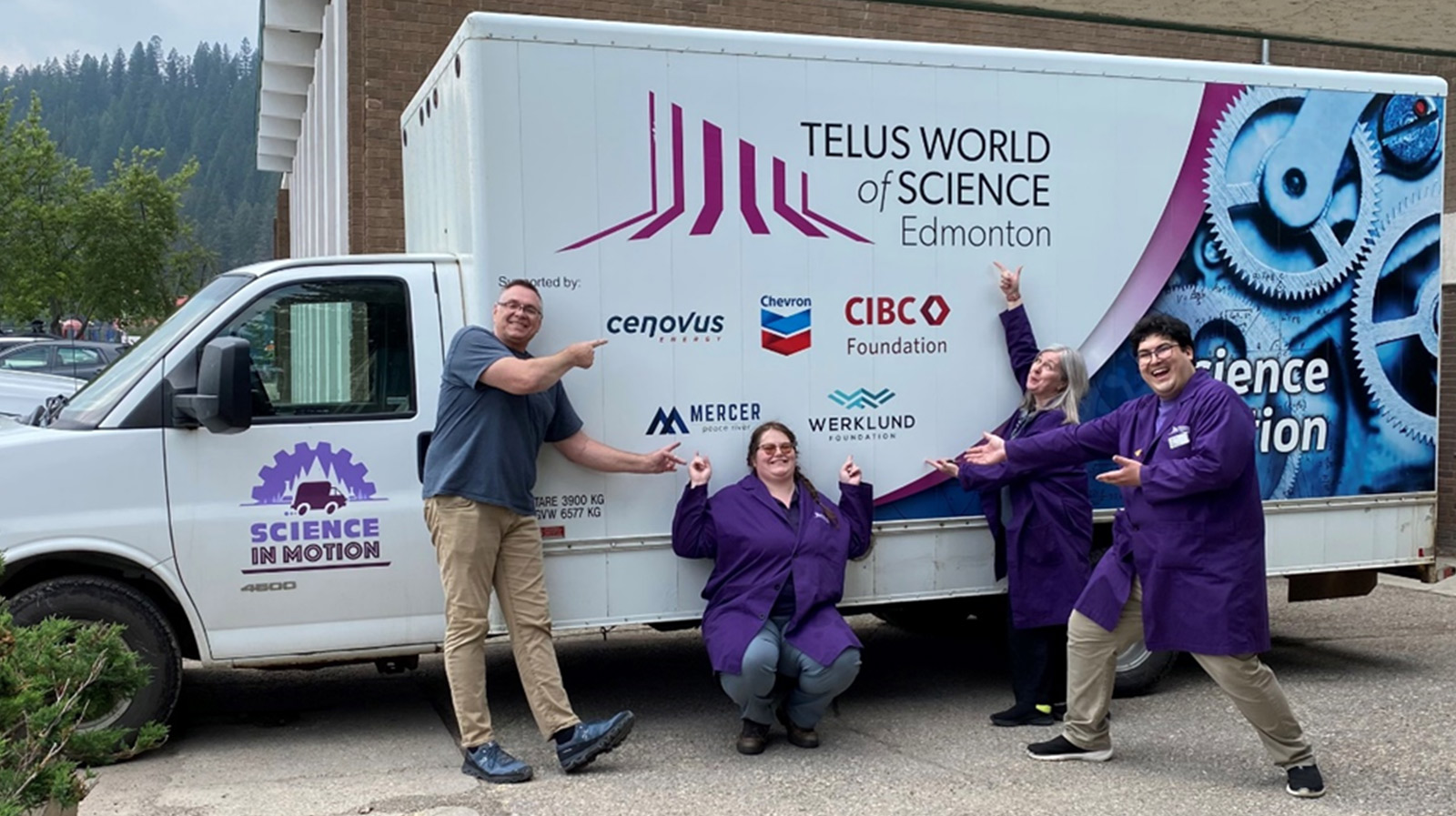 Indigenous leadership management program – banff centre
Chevron Canada has funded scholarships in leadership at the world-renowned Banff Centre for more than 37 years. Current support is focused on the Indigenous Leadership Management Program, which provides leaders with the skills and support network necessary to achieve positive change in their communities.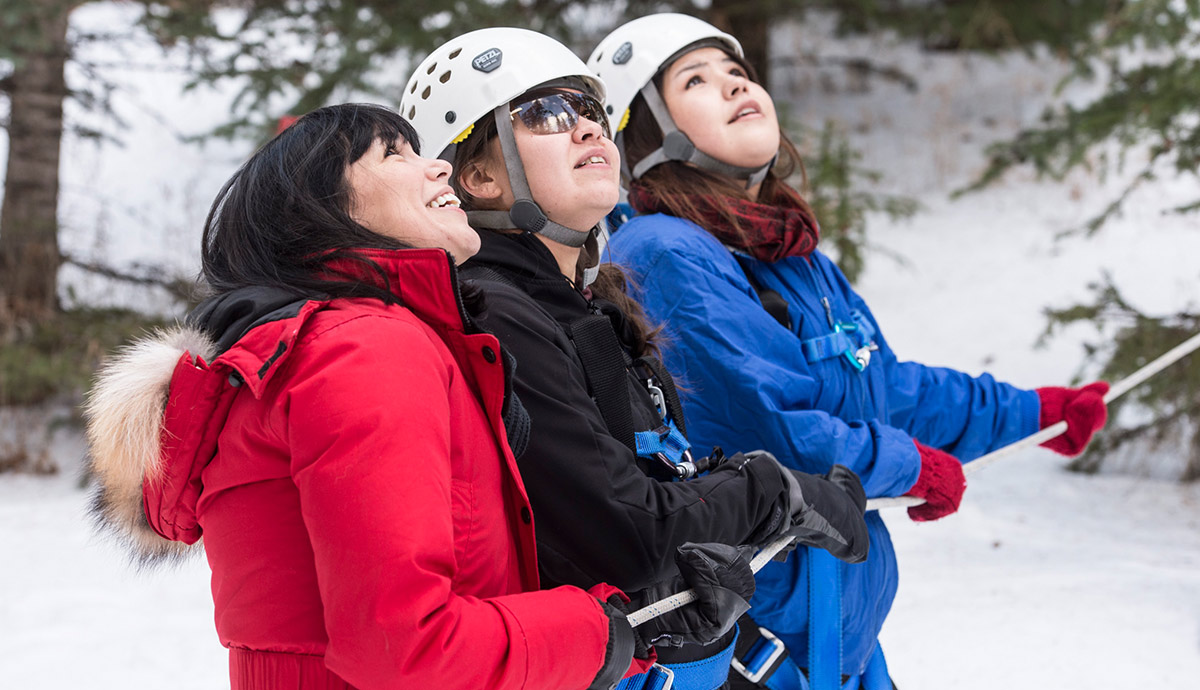 northern rockies Indigenous women society (NRAWS)
Chevron Canada is proud to support NRAWS' education and Indigenous women empowerment programs, which help strengthen families and communities and preserve and promote Indigenous culture, language and heritage.
Chevron's funding supports cultural and social activities for elders, early childhood education and celebrations for Indigenous women. NRAWS serves the Fort Nelson, B.C. and surrounding communities.
women building futures
We are proud to support the work of Women Building Futures, which is helping to break down barriers for Indigenous women and prepare them for a future career in trades. The organization provides comprehensive support for women through the trades' employment process, from readiness assessments through to on-the-job training.