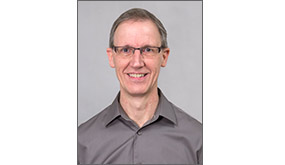 gord miller

vice president, exploration
Gord Miller is vice president of Exploration, responsible for leading Chevron Canada's exploration efforts, including exploration license management, joint venture relations, seismic operations, business plan preparation and oversight, and strong coordination with Global Exploration governance and processes.
Gord joined Chevron in 1985 and has held various positions in Exploration and Asset Development, including leadership assignments in the Canadian Arctic, Atlantic Canada and with Tengizchevroil in Kazakhstan. He graduated in 1983 with a bachelor's degree in geology and physics from the University of New Brunswick and with a master's degree in geophysics from the University of Western Ontario in 1985.